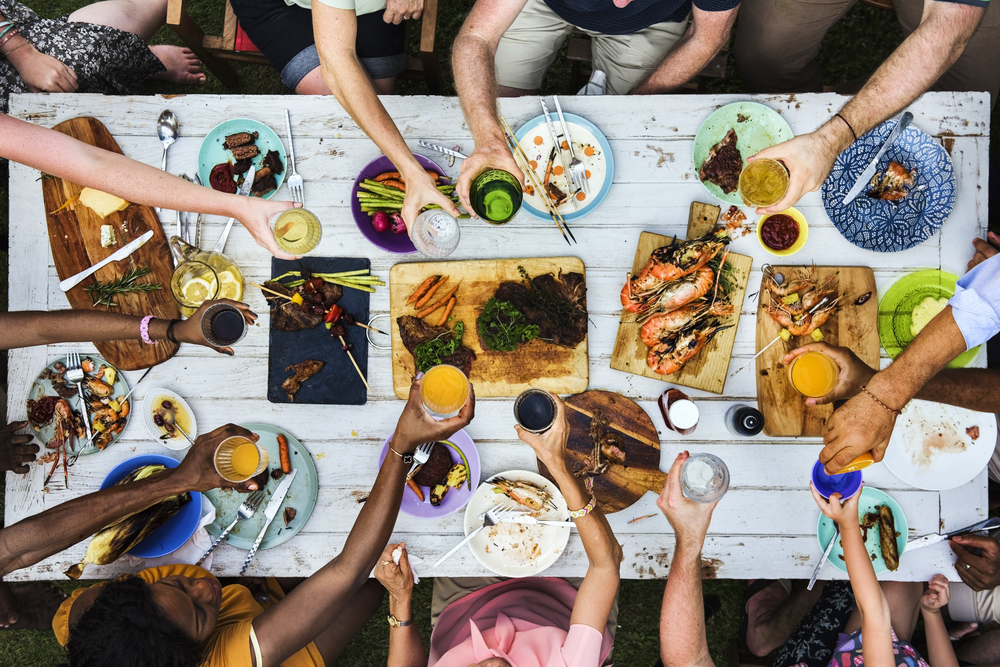 Summer is almost over – and it just dawned on you that you never hosted that cookout you'd been planning. It's still possible, even though many people dread being the host of gatherings because they feel it's too much work.
While planning and preparation are essential to a fun event, you don't have to work yourself to death to have a great time. With a little thought ahead of time, you can breeze right into your next gathering of friends and family.
Here are four ways to make your next cookout fun and stress free.
Pick a date and a menu and plan your shopping and cooking around that date. Write down your menu and look for foods that can be prepared a few days in advance. Deviled eggs can be prepared a day or two ahead of time; you can chop fresh veggies a few days ahead as well. Or, save time and pick up a veggie tray at the grocery store. You can make burger patties the day before as well – think about any food prep, cleaning or decorating you can do in the days before the event to make the day-of go smoothly.
Save time and money on decorations. Our Big Lots is a great resource for disposable plates, silverware and other items you'll need for a cookout. If you have kids coming – pick up some fun games or prizes while you're there. If you're having a more upscale event, you'll find plenty of décor and theme ideas at Party Starts Here or unique finds at Marshalls. Again – plan and shop ahead so all that's left to do on party day is set up.
Make any cocktails in big batches. You want to have fun at your cookout and not play the role of bartender all evening. If cocktails are on your menu, stop by the ABC Store and pick up supplies, then look for batch drink recipes to make ahead of time.
Do EVERYTHING you can in the days and nights before. Arrange furniture, decorations, lay out plates, prep food…do everything you can so that the day of your event, you have time to relax, get ready and enjoy yourself.
If all else fails – we have great options for food to go! Plaza Azteca Mexicano and Love Sushi King offer a variety of quick options for food. The most important thing is spending time with friends and family.