Now Open!
Ferguson Bath, Kitchen & Lighting Gallery beautifully displays lighting, appliances, and bath and kitchen products from today's top brands. The state-of-the-art showroom takes the experience even further and allows you to touch and feel the products in a welcoming, hands-on environment. From exquisitely designed bathroom displays with functional showerheads, to full kitchens with working appliances, you can explore a variety of design styles.
Ferguson's wide range of products lets you make multiple selections at a single showroom, which streamlines budgeting and makes the building process more efficient. Not only does Ferguson offer traditional plumbing products, but they also offer lighting and high-quality appliances from cooktops and ranges, to refrigerators and outdoor grills.
Ask customers what brings them back time and again and they'll say it's the people. Ferguson's product experts have years of industry experience and are extremely knowledgeable about design trends, product selection and the building and remodeling process. Whether you're renovating an outdated bathroom or designing your dream kitchen, they take time to listen to your ideas and work one-on-one with you to bring your vision to life.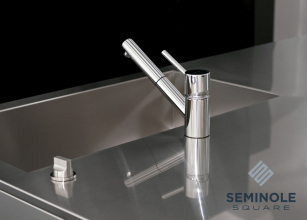 Ferguson Bath, Kitchen & Lighting Gallery is a wholesale distributor. Purchase plumbing, HVAC, waterworks, fire…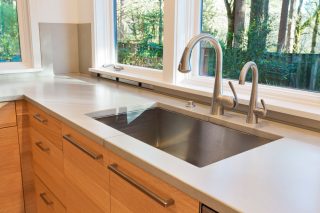 Now Open! Make your dream home a reality with the friendly product experts and large…